Grandparents in the Kitchen
Cooking With Love
Cooking Green is a collection of child-tested projects and recipes made from "scratch" using locally grown ingredients and organic products to create green menus the whole family will enjoy. Cooking brings grandparents and grandchildren together in activities that combine existing family traditions with new ideas to give both generations food-focused fun and make lasting memories.
Theme cooking works the best for all ages. Choose a culture, and investigate the ingredients! Bring your family's heritage into the cooking, and include all cultures of the children in their schools. Research the spices and herbs unique to each cuisine. Make a list. Where are they grown? Do the sniff and taste tests for any new spices listed in the recipes.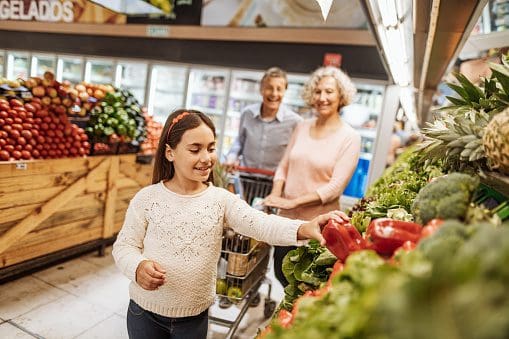 Purchase a fruit or vegetable that the children have not tasted before, and use it fresh and in a new recipe. Make a rule that each person has to choose one new thing to try each time you cook together.
The first step in the Cooking Green project is a quick "survey" of likes and dislikes and allergies. Won't Eat and Will Try dominate the choices for children under 8. After 8, children either become more adventurous eaters or are so "stuck" in their eating habits that diversity becomes a problem. The solution? Involve the children in both meal planning and cooking: shopping for the ingredients, creating the recipes, preparing the food, and eating…together!
A Farmer's Market Treasure Hunt
Farmer's markets are wonderful places to take grandchildren on a real treasure hunt. Make a fruit and vegetable shopping list together and choose seasonal favorites.
Identify all the different types of locally-grown fruits and vegetables.
Count the CSA signs (Community Supported Agriculture). Encourage conversations with the growers and learn about CSA.
Choose foods from all the colors of the rainbow, and plan a farmer's market menu. Snacks, salads, side dishes, entrees, and desserts are waiting to be discovered.
How many kinds of tomatoes can you find?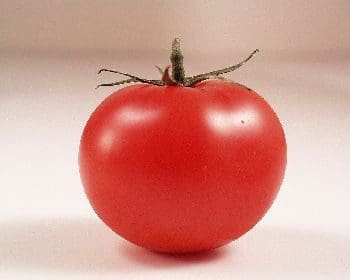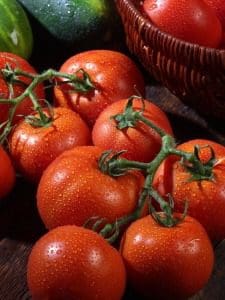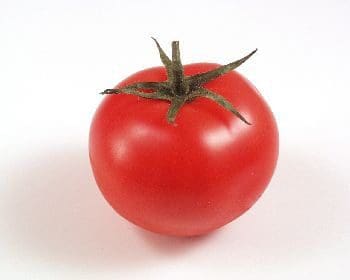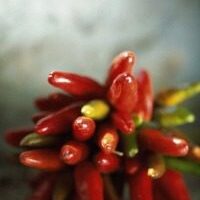 How many kinds of peppers can you find?
Find the extras: Cilantro Parsley Onions Garlic
Are avocados grown in your area?
How many kinds of local apples can you find? Which ones are best for eating? Which ones make the best apple pie?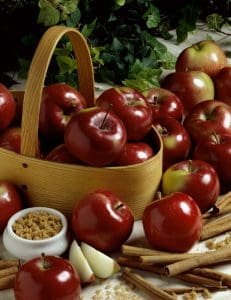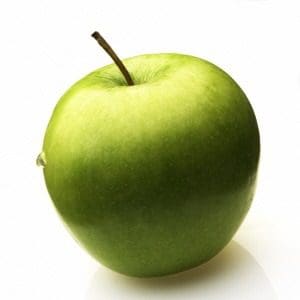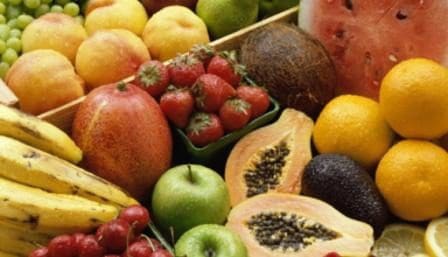 "USDA label tells us that fruits and vegetables were not raised with manmade chemicals, pesticides, fossil fuels, sewage-based fertilizers or genetically modified seeds and that animals weren't administered hormones or antibiotics." The bottom line is that "organic is more sustainable and healthier…for the environment and the farmworkers and you and your family" Safer and healthier are two words to remember.
Choose foods from the farmer's market in all colors of the rainbow.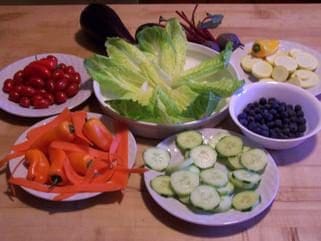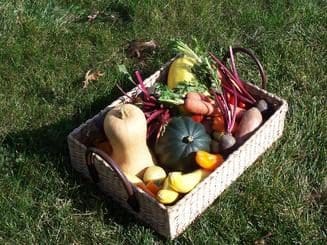 Baking, Making, and Taking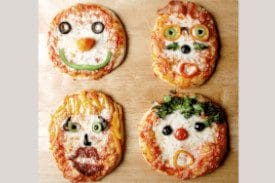 Taking
Plan A Perfect Picnic
Time with grandparents in outdoor activities: Hiking, Biking, Swimming, Boating or just looking for pictures in the clouds is a perfect time for a picnic.  Favorite snacks and sandwiches are easy to carry along.  GREEN REMINDER:  GO GREEN!  SHOP GREEN for all earth friendly products and picnic plastic free!  Remember to RECYCLE everything you use.